Courses
Build your confidence in navigating NIL
Get all the information you need through our customized NIL certification courses.
Each NIL Certification Course consists of six informative modules covering topics important to your student athlete's development.
NIL Playbook – Coach
Stay informed. You are a key mentor in a student-athlete's life. This course will guide you through NIL and the various topics that may arise and how to address them so you feel prepared to have important conversations with your students.
NIL Playbook – Parent / Guardian
Protect your child. This course will help you understand the status of NIL and its impact on student-athletes, so you can help your child make impactful and strategic decisions concerning their future.
NIL Playbook – Administrator
Be a leader. We researched and discovered the uncertainty that high school coaches, student-athletes and their families are feeling about NIL. This course will help you understand this uncertainty so you can effect change and create clarity.
NIL Playbook – Student-Athlete
Understand the impact NIL will have on you. Whether you are considering a NIL offer in high school or preparing for opportunities in college, this course will build your understanding of each area that plays a role in your development.
What our NIL Playbook Course covers
This course dives deep into the history of NIL, key terminology and core concepts of NIL, legislative and eligibility considerations, and brand development. The course ends with an assessment in which a participant is awarded a Certification of Completion.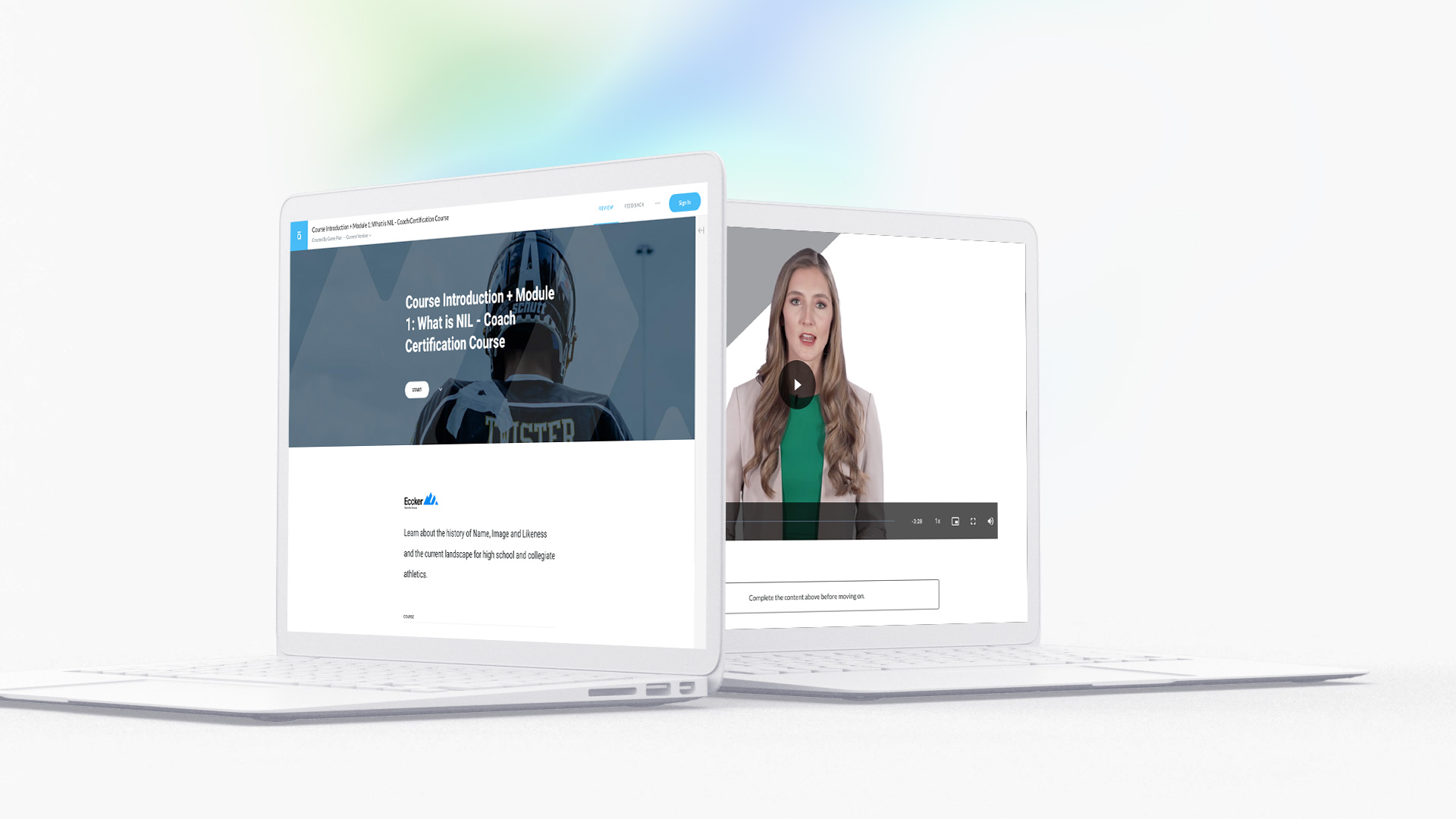 Be first on the list
Our Parent/Guardian and Student-Athlete NIL Playbook Courses will launch in June. Please fill out this form and we will notify you when enrollment starts for those courses.