8 Tips to Level Up Your Bio
Brittany Zion | Jan 05, 2023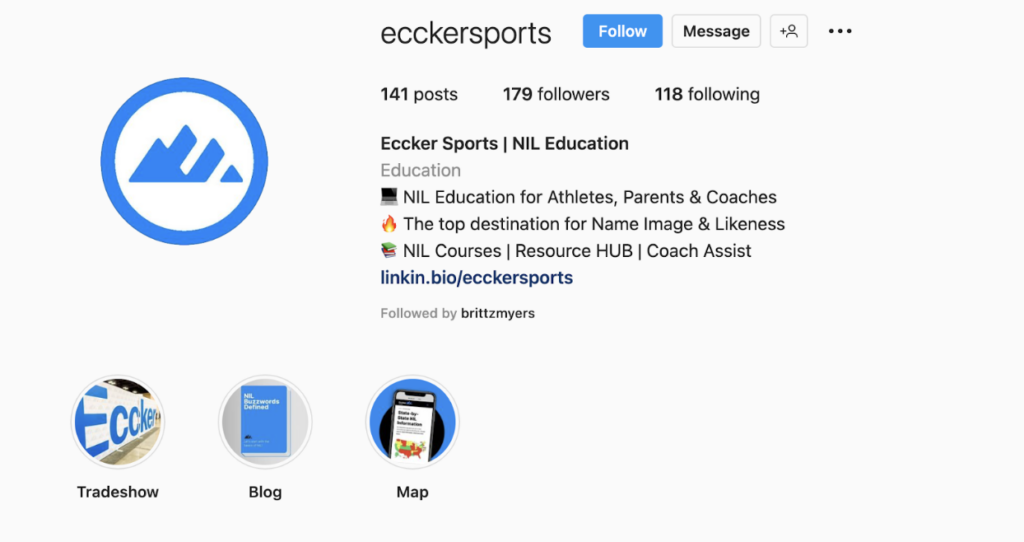 Whether you're new to the NIL environment or a seasoned pro, it's clear that social media is one of the major channels for visibility and opportunity for high school student-athletes. Perhaps more than any other source, social media allows athletes across gender, sport, and division to create a personal brand and demonstrate their individualism on and off the playing field.
There are many athletes who have leveraged a strong social media acumen to create additional opportunities to partner with brands and curate NIL deals, including Richie Clementi, Boogie Fland, Ian Jackson, and Alyssa and Gisele Thompson. What's the secret? Mastering the basics. To be best-in-class on Instagram, it starts with a solid bio that hits all the major points. Follow these eight tips to ensure you're making the most of what the platform has to offer:
#1: Use keywords for the name field
This seems a little counterintuitive, but the Name field is different from your username (http://instagram.com/username), and actually makes up the first 30 characters of your Instagram bio. Think of it as a way to build your Instagram SEO. When people search on Instagram, the words in the Name field are referenced for matches, so using keywords relevant to your niche actually helps you rank better in searches.

If you click on Edit Profile, the first field you will find is Name and this is where you want to include some keywords. Emojis can also be searched for, so feel free to use some appropriate to you and your personal brand in this field, too. There is one disclaimer here, though. If your username is more ambiguous (like Jada Williams "@cbg.jada24"), save the name field for your full name.
#2: Show the real you
Instagram gives you 150 characters to tell the world something about yourself, so you want to make it count. If you're generally funny or clever, consider writing a bio that shows off that part of your personality. Maybe you have a favorite phrase or quote that further defines you – this is a good spot for that.
Feel free to play with the formatting, using either a bulleted list or a few short sentences, but make sure you're taking advantage of the opportunity to tell people more about who you are and what you're all about. Check out the bio of NASCAR driver Bubba Wallace:

You can use emojis in your bio copy, too, but here are a few guidelines to follow:
– Be creative and try a combination of words interspersed with emojis
– Use emojis to emphasize key points in your content or as bullet points to break up the text and make it easier to read
– Emojis should always be relevant to your brand and add value to your bio
#3: Use a link in bio tool
Your link in bio is a rich place for users to gain more resources and information about your brand, but your Instagram bio only allows one external link, so be strategic about how you use it. There are a few freemium tools out there like Linkin.bio or Linktree that give you the option to create a landing page with button links without having to constantly update the URL in your bio.
You can make sure your audience sees it by pointing to it – literally. This is a great spot for an arrow emoji that describes what the link is and where it'll take you.

#4: Use hashtags
Adding your branded hashtag to your bio is another important Instagram strategy. This will help not only drive post engagement but also create a community around your brand. You can also leverage trending hashtags that help you promote your brand and potentially reach more people.
One important thing to remember is that hashtags included in your Instagram bio aren't discoverable via hashtag search, but are a good way to keep an eye on the discussion and/or collect user-generated content.
#5: Add a call-to-action
As you're thinking through which content to include, don't overlook a call to action. Tell your audience what you want them to do, and if possible, how to do it. For example, you can ask your audience to follow you on Instagram or other social media channels, or you could send them to a specific web page. Just make sure you add the URL to the Website field or include the link in your link in bio tool (and use the Website field to house all of those links).
#6: Choose a relevant profile picture
This might seem obvious, but choosing a relevant and high-quality profile picture is critical on social media. This is the first thing people will see when they're scrolling their feed and you want to make sure it's the best representation of you.

Be sure to choose a clear, high-resolution image and look for either a headshot or a compelling photo of you doing what you do best, like catching a pass, running a race, or pinning an opponent to the mat.
#7: Include contact details
For individuals looking to leverage social media for brand opportunities, it's wise to consider switching from a personal profile to an Instagram business profile. By doing that, you'll make it simpler for people to contact you and can easily include your email address, phone number, and WhatsApp without using any of your 150-character space.
#8: Use Instagram Stories highlights
Finally, don't overlook the benefits of Instagram Stories Highlights. This is a cool way to let your content live past the 24-hour mark on Stories, playing as a stand-alone story straight from your profile page after someone taps them.
Here, you can share more of your personality, including behind-the-scenes looks at your training, diet, and nutrition, or what you like to do when you aren't competing or playing a sport. For a more cohesive effect, try creating custom cover images, similar to what you see below by Airbnb.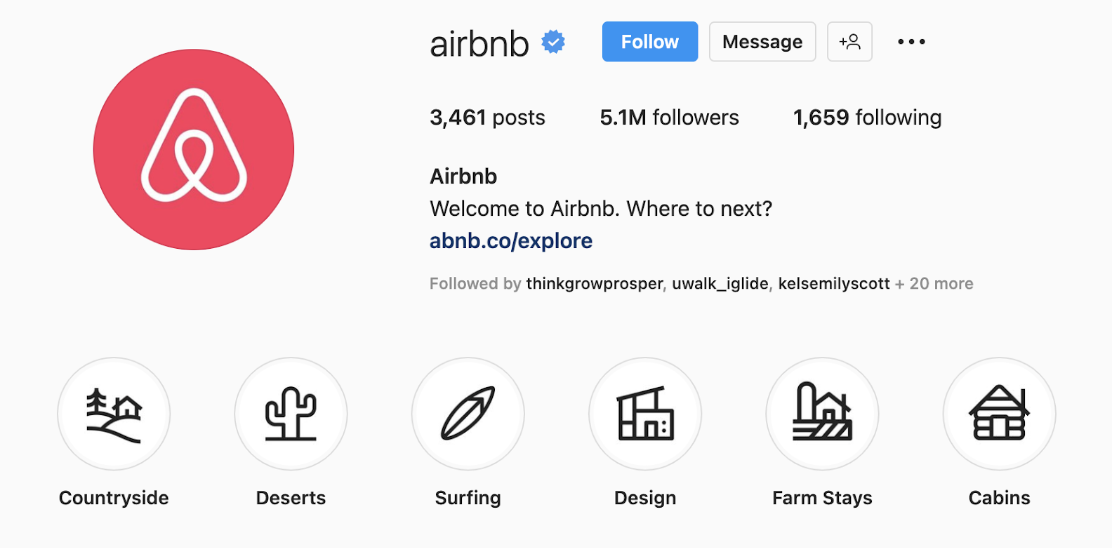 When it comes down to it, there are many ways to get creative and enhance your social media profile, including taking a detailed look at your Instagram bio strategy. Most importantly, though, remember to have fun, be authentic, and showcase more of your personality and what you stand for. The best accounts to follow are the ones that stay true to who they are – and make you excited to be part of it.
Looking for more resources on NIL and social media branding? Check out the Industry Insights tab on EcckerSports.com or follow along on Instagram @EcckerSports.