A Year Since the NIL Wave Began
Brittany Zion | Jul 15, 2022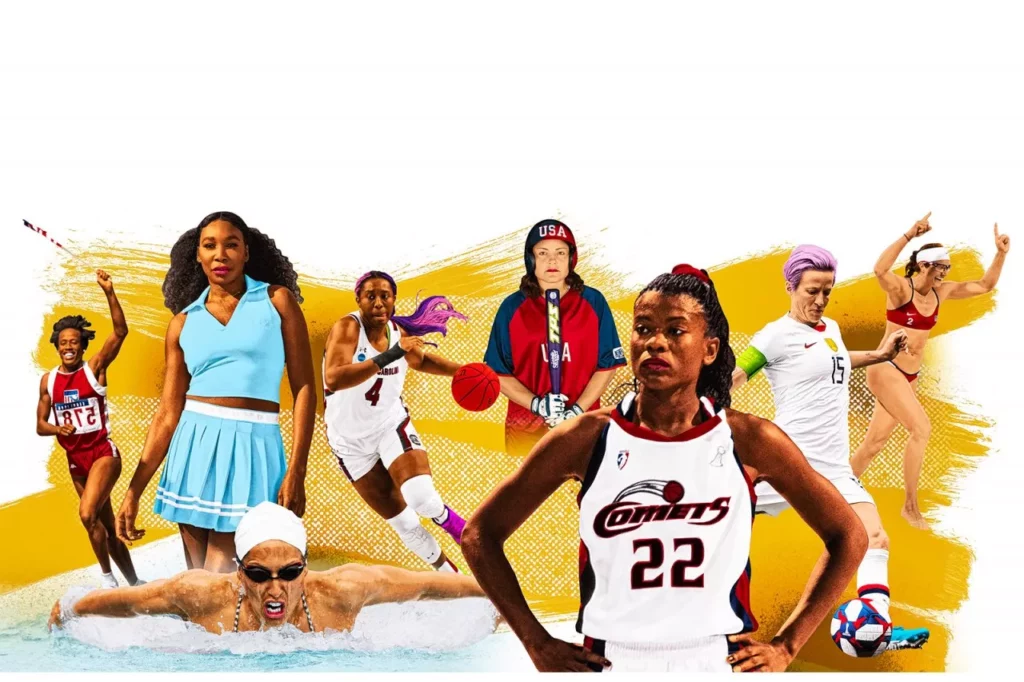 Photo by Newsweek
This June marked the 50th anniversary of Title IX, a 37-word law that changed the course of women's sports and created a more equal playing field for male and female athletes.
Signed into law by President Nixon on June 23, 1972, Title IX gave women more opportunities in sports from high school and college to the professional level, even increasing opportunities for women in coaching. According to the Women's Sports Foundation, prior to Title IX, one in 27 girls in the United States played sports. In the 50 years since, that number became two in every five girls.
There's no disputing that Title IX created a wave of change that permanently impacted sports in the United States. And this week, we pause to recognize another significant milestone that changed college sports forever and is poised to do the same for high school athletes: one year of NIL.
For decades, the NCAA strictly prohibited the compensation of college athletes for things like autographs or endorsements. On June 21, 2021, in a unanimous 9-0 decision in NCAA v. Alston, the Supreme Court upheld a ruling by the U.S. Court of Appeals for the Ninth Circuit that struck down NCAA caps on student-athlete academic benefits (like reimbursements) on antitrust grounds.
That decision ushered collegiate sports into a new era in which athletes can capitalize on their name, image, or likeness without risking their eligibility. The results have created shock waves across the sports industry in the last year.
According to data from Opendorse, college athletes earned an estimated $917 million in the first year of NIL payments. Opendorse, which provides technology to the athlete endorsement industry, projects the NIL market could reach $1.14 billion in NCAA athlete compensation by 2023.
(Full report from Opendorse can be downloaded here.)
Interestingly, women's sports athletes are uniquely positioned to be top earners, already thriving in the NIL landscape. From Duke's Emily Cole to Division III Wesleyan soccer player Andrea Chiappetti, female collegiate athletes are setting the pace with NIL deals.
Excluding football, women's sports athletes completed 52.8% of total NIL activities – more than their male counterparts – and women's basketball, volleyball, and softball took three of the top five spots on Opendorse's platforms.
Those statistics are significant because while there is no way to have NIL opportunities evenly distributed among all athletes and all sports, it's evident that far more athletes are taking advantage of NIL from all levels than initially assumed. Thanks to the 37 words that defined Title IX, more women's sports athletes now have a seat at the table – not just to participate in sports, but to monetize their NIL, too.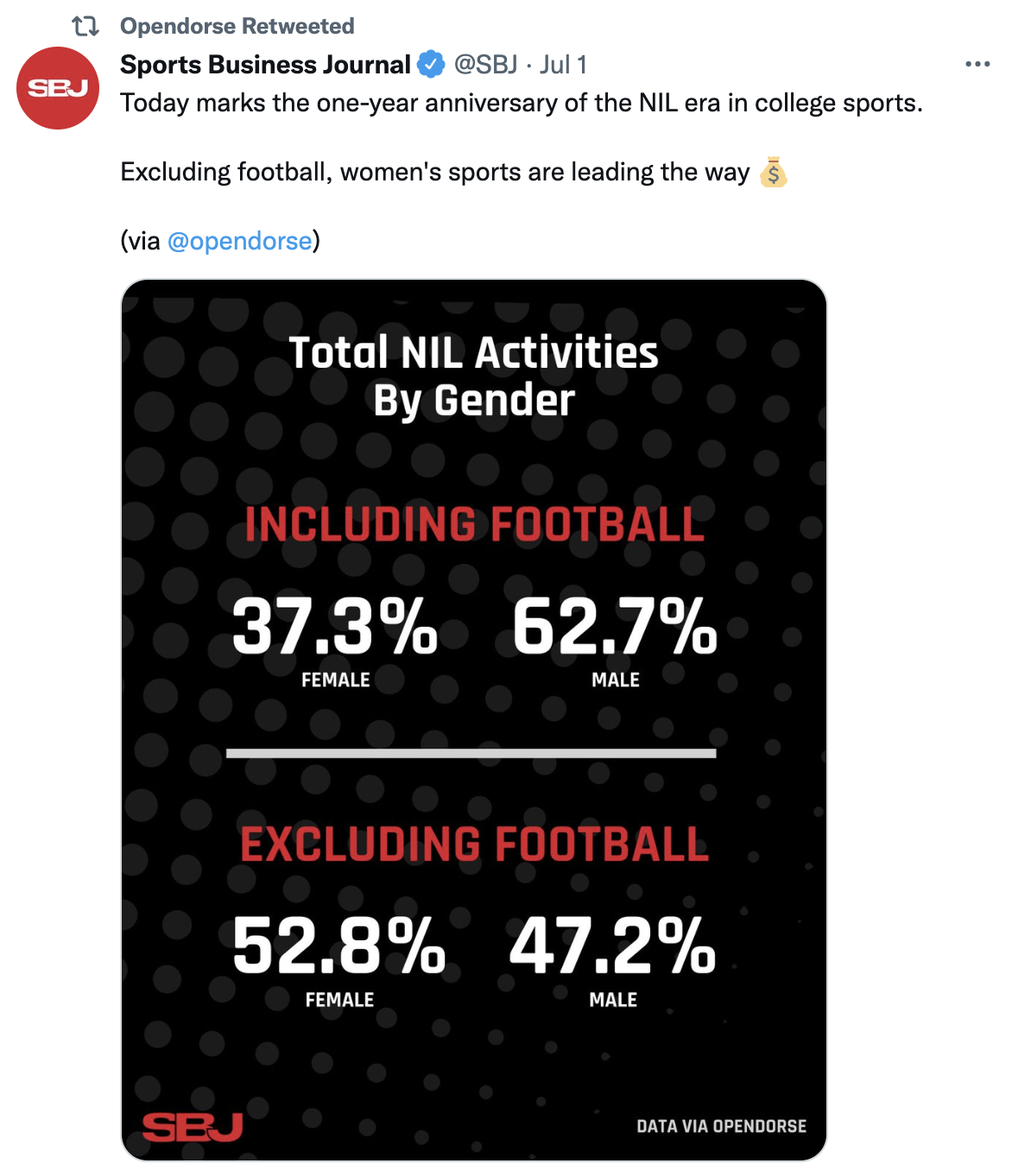 And while adoption has been high, the fact remains that the details around name, image, and likeness are still confusing for many of the athletes, coaches, administrators, and parents who've been asked to navigate the new landscape this last year.
The changes happening at the high school and collegiate levels are swift and far-reaching. That's why it's more important than ever to arm yourself with knowledge and refer to the latest state-specific news and information on NIL.
It's also the reason why Eccker Sports was created. We've made it our mission to guide, protect, and inform coaches, administrators, student-athletes, and their families to help them thrive on their NIL journey. We provide information and resources to help educate, not to promote an agenda or share opinions. When it comes to NIL, we're neutral.
But the fact remains that Title IX changed sports forever and NIL is doing the same – and we're only one year in. It's difficult to predict what the next year will hold for high school and collegiate athletes, but one thing is certain: NIL is here to stay. Are you ready for it?
Get all the resources and updates you need to lead with knowledge and learn more about our comprehensive NIL Playbook Course at EcckerSports.com.
​