Congress Discussing NIL Legislation
Matt Sanders | Apr 24, 2023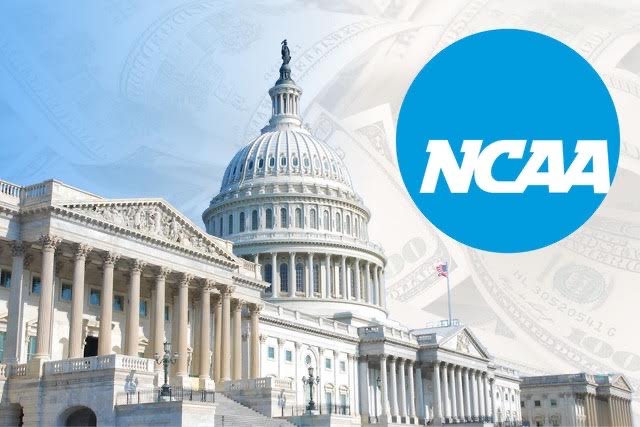 By: Matt Sanders and Kirk Reynolds
College athletics has been in a state of unprecedented turbulence since the adoption of name, image, and likeness by the NCAA in 2021. It should come as a surprise to no one that Charlie Baker, the new president of the NCAA, has made getting a handle on NIL his top agenda item.
"The only thing that's true about NIL is everybody's lying and whatever you hear about it, basically, don't believe it," Baker said in an interview with the Associated Press. "And I think that creates enormous challenges for student-athletes and for families."
Baker has said that he would like to implement a system to provide what he calls
"consumer protection" to ensure that kids and their families aren't exploited. He would also like to see transparency and accountability built into the system, including a certification program for anyone orchestrating NIL deals and a listing of all contracts.
"I would love to create some transparency and accountability around that, so that families actually know what they're getting into, and I would really like to see some sort of uniform standard contract, so that when somebody signs it, they know they're signing the same kind of agreement everybody else is signing."
Baker and the NCAA have asked Congress to step in and establish federal law to help govern NIL. On Wednesday March 29th, the Innovation, Data, and Commerce subcommittee of The U.S. House of Representatives held its first hearing on the subject in more than two years with a goal of creating a transparent system so that student-athletes can profit on their success without compromising the integrity of college athletics.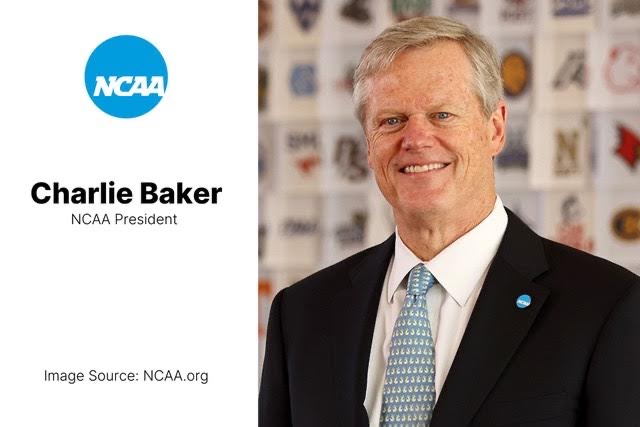 Led by chair Gus Bilirakis (R-FL), the committee heard from a diverse group of six witnesses, including Jennifer Heppel, the Commissioner of the Patriot League, Dr. Makola M. Abdullah, Ph.D, President of Virginia State University, Trey Burton, a former player in the NFL, Kaley Mudge a student-athlete from Florida State University, Pat Chun, the Director of Athletics at Washington State University, and Jason Stahl, the Executive Director and Founder of the College Football Players Association.
"The lack of uniformity across different states and institutions has created confusion and uncertainty and a federal standard is needed, so all athletes are playing by the same rules," Bilirakis said during the hearing. "In short, we must strike a delicate balance between the rights of college athletes to profit from their own NIL while keeping the amateur status for all college athletes."
The main argument against increased regulation is that it will wipe out a free market system and limit opportunities for athletes. Chun argued during his testimony that the existing environment is fraught with pitfalls and misinformation where athletes can be misled with empty promises. That increases the need for education programs and a standard set of guidelines.
"Every industry and market place in the world has standards and regulations and it is clear that is needed with NIL," said Peter Schoenthal, Founder and CEO of Athliance, an NIL management and education platform. "We don't have a single conference in this country on the Division I level where every member comes from a single state. That makes it a multistate issue, making it a national problem. States are able to create their own NIL laws that allow their schools to do more versus other states. We need a federal standard to level the playing field."
Another vital element of the NCAA's effort to establish a comprehensive NIL management system is developing rules and regulations that allow all athletic programs, from Power to Division III to thrive. One major issue challenging that is whether student-athletes should be classified as employees of their university or college. Johnson v. NCAA is a federal lawsuit filed by a group of former college student-athletes arguing that they should be considered employees of their universities. It is a case that could dictate the future of amateurism in college athletics.
"Like America, college athletics is very diverse, it isn't only about big-time football and basketball," Schoenthal said. "There are over 1,000 NCAA universities and colleges with sports teams and we have to consider them all when making a decision of this magnitude. Making athletes employees would mean that every single one of these universities would have to find a way to pay athletes across all their sports teams. Universities will recognize how much money that will cost and start cutting sports that are non-revenue generating."
While Power 5 universities get the most media attention, the NCAA and the committee are aiming to protect smaller schools from unforgiving financial stress. Just one week before the hearing, St. Francis College in New York made the decision to eliminate its entire athletics program due to financial challenges. While the lack of revenue is real, that does not mean smaller schools do not support NIL and the benefits that it provides student-athletes.
"For some universities, like Virginia State University, athletics is not revenue-generating," said Dr. Abdullah during testimony. "Though we are not one of the major Division I institutions, I fully believe that it is up to everyone who participates in our system of college athletics, to fight for the ability of the young men and women who compete on teams at universities that generate revenue, to reap some of the benefits of their labor."
As the NCAA and Congress try to get a handle on NIL, Bilirakis' stated goal is to develop thoughtful and balanced NIL legislation that will create a system that is fair, transparent, and sustainable for all. The hearing in March was step one. What happens next is anyone's guess, but if the last few years are any indication, fasten your seatbelts because the ride may be bumpy.