NIL for Good: How a Star Texas Athlete Set the Standard for NIL and Philanthropy
Brittany Zion | Mar 03, 2023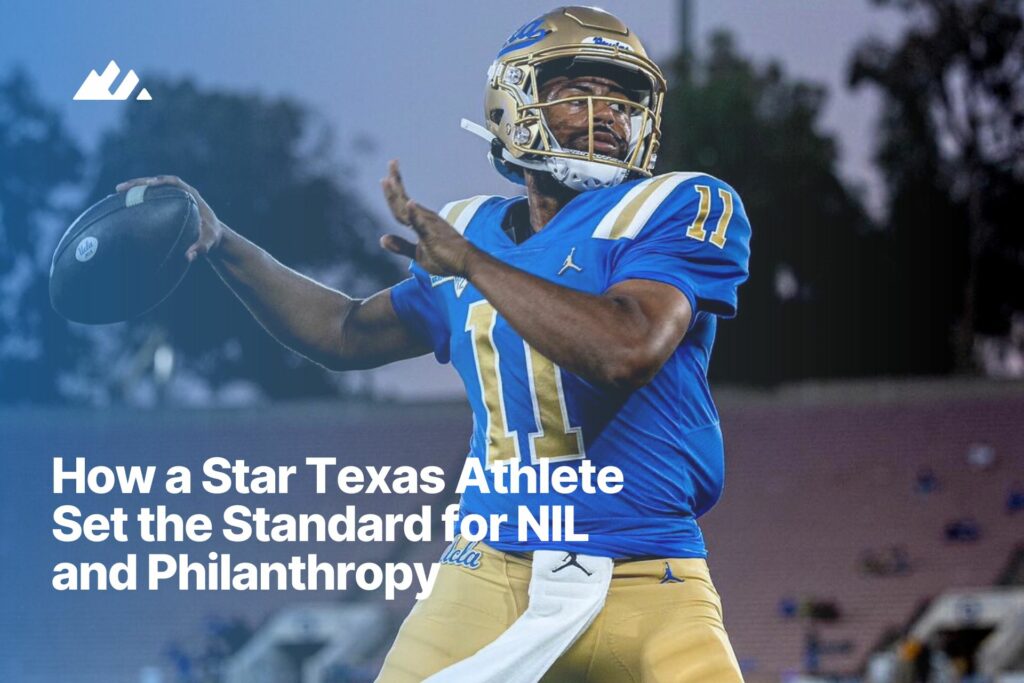 In June 2022, the Name Image and Likeness awards, hosted by the NIL Summit, honored its first-ever Male Athlete of the Year. The winner? UCLA Football quarterback and Texas high school standout Chase Griffin.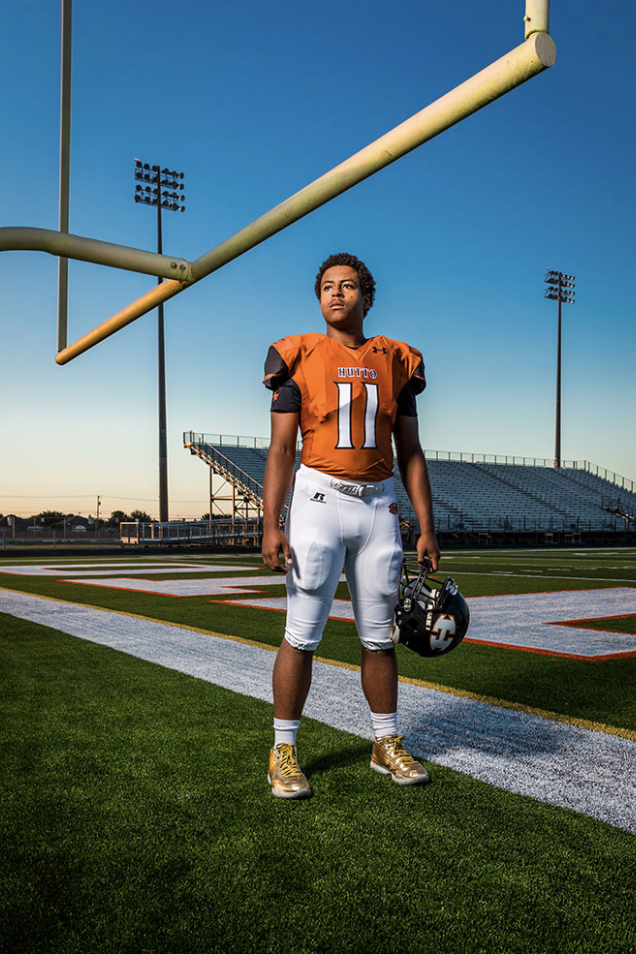 Photo Credit: IG: @ChaseQB11
The award recognizes the student-athletes who have exhibited the best use of their Name, Image, and Likeness, taking into account how each has best leveraged their NIL across multiple activations, platforms, and campaigns to create maximum impact for their partners.
For Griffin, that includes national advertising campaigns alongside Degree, Shell, Discord, and Boost Mobile, but it's his advocacy for philanthropy that elevated his personal brand to new heights.
The ability for student-athletes to monetize their name, image, and likeness (NIL) began after the Division 1 Board of Directors approved an interim NIL policy on June 30, 2021, which allowed all NCAA D1, D2, and D3 student-athletes to be compensated for their NIL as of July 1, 2021, regardless of whether their state has an NIL law in place or not.
It opened up many opportunities for student-athletes, but for Chase Griffin, his path to success in the NIL landscape started long before that.
As a standout high school football player in Texas, Griffin attended Hutto High School under the leadership of Head Coach Steve VanMeter and attributed much of his early success and media comfortability to that experience.
"Texas is one of the most heavily covered states for high school football," Griffin said. "Early on in my high school career, I had experience with brands and representing our town at a higher level – I just wasn't paid for it.
"I think that's what enabled me to succeed in the NIL environment later down the line because I was used to representing things bigger than myself."
It also gave him exposure to the importance of serving others, and volunteering in his Round Rock community became a staple of his high school experience. Griffin spent many hours at the Round Rock Area Serving Center, a Texas nonprofit organization that carries out a community-wide mission to serve those in need.
"It didn't take long for me to see that I could have an impact on the lives of others," Griffin explained. "And that's where my love for philanthropy really began."
As he continued to see success on the playing field – Griffin was named Gatorade's Texas Football Player of the Year in his final season at Hutto – he also set his sights on growth opportunities throughout college and beyond.
In January 2019, Griffin turned down offers at five Ivy League schools to enroll at the University of California, Los Angeles, majoring in Public Affairs while balancing an active schedule as a backup quarterback for the Bruins.
Once the interim NIL policy took effect on July 1, 2021, Griffin was well-positioned to become a first-mover in the space, inking national deals with major brands to monetize his NIL.
His first brand deal was through Degree's Breaking Limits Campaign, part of the company's larger $5 million commitment to inspire people to move beyond their limits – supporting those who face the biggest barriers to being active and providing them access to the tools, resources, and safe spaces needed to move more.
It led the way for many deals to follow, and set the stage for Griffin to elevate his platform beyond his personal brand success and to the causes he cares for most.
Many of his NIL deals have doubled as charity fundraisers or have helped generate awareness for social justice issues in Los Angeles and beyond, and he's become one of the most active NIL participants in the nation.
To date, he's supported the LA Regional Food Bank Backpack Program, LA Afterschool All-Stars, Be The Match Bone Marrow Registry, and of course, the Round Rock Serving Center, just to name a few. In total, he's donated over $22,000 in personal NIL profits to charitable organizations.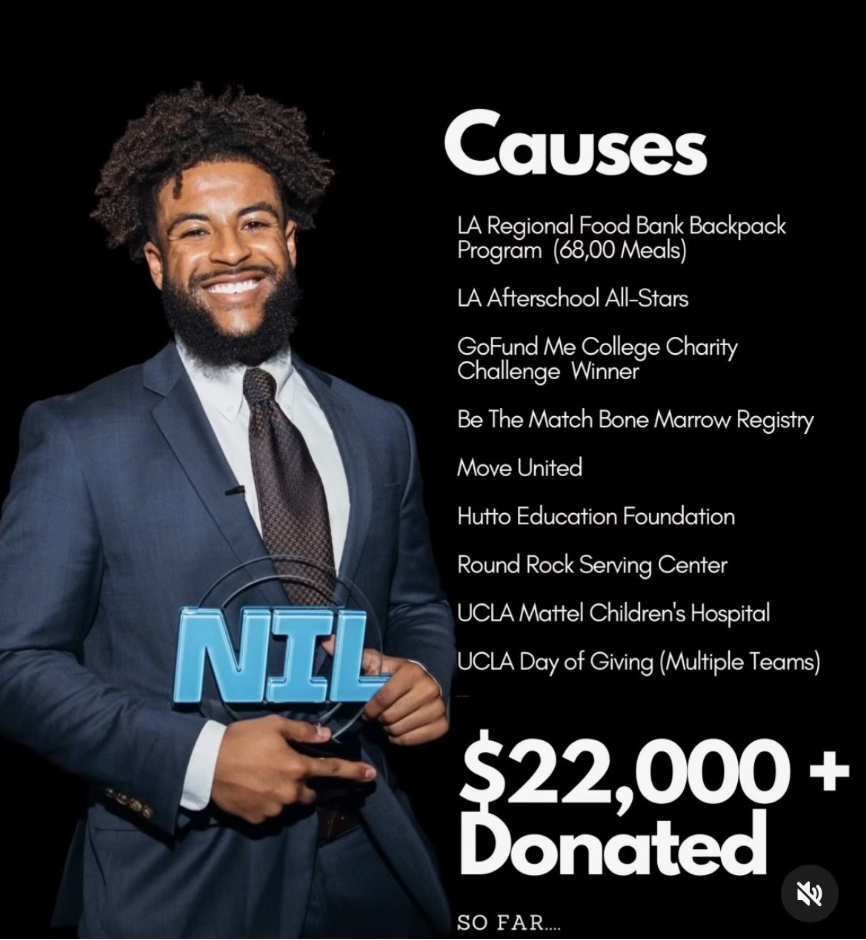 Photo Credit: IG: @ChaseQB11 
"NIL isn't just about money or brands," said Griffin. "It's about telling a story that's authentic and resonates with your audience. It's about building a brand for yourself and using that to give back and help your community."
"I'm an innovator by nature," he continued. "And I recognized that the best way to get a second deal was to create exceptional content with the first deal. I tried to ensure that I built value everywhere I went and used that platform and exposure to impact my community."
He's become a leader in the space and joins many other charitably-minded student-athletes eager to leave their own mark through NIL and philanthropic efforts.
Clemson University's Will Shipley recently donated $10,000 of an NIL deal to Levine Children's Hospital in Charlotte. Ohio State offensive lineman Harry Miller committed to donating all of his NIL earnings to humanitarian efforts in Nicaragua. And last year, five Georgia football players, including quarterback Stetson Bennett IV, teamed up to create the DGD Fund to raise money for five beneficiaries, each selected by one of the five Bulldogs, with all monies equally distributed.
"There's a lot of need out there," Griffin said. "If you can use your platform and brand to positively impact others, it can make a huge difference."
For high school student-athletes considering their own future in maximizing their personal brand, his advice was simple. Start by defining your core values, thinking through the lens of personal values (what aligns with your goals and morals), economic values (does the earning potential meet your objectives), and community values (how will you empower your community and serve others).
For coaches and families, he noted that it's important to recognize that NIL is an impending reality for the nature of recruiting. The programs that adapt the best to NIL are going to do the best, and it's critical to create a system to protect the student-athletes and help them recognize their value.
He also added one other suggestion:
"If you're a student-athlete looking for ways to impact your community through service, go to your local foodbank or shelter. It's a great place to start."
From his humble beginnings at the Round Rock Serving Center to $22,000 in charitable donations, Chase Griffin speaks from experience, paving the way for other athletes to reconsider their impact beyond the playing field or next NIL deal.
"Do it for the care in your heart and for the betterment of your community," Griffin said.
As the NIL landscape continues to evolve and encourage new opportunities, Eccker Sports and THSCA remain in partnership to provide the necessary tools and resources to help coaches, administrators and high school communities best navigate it.
For more information on the Eccker Sports NIL Playbook, including the Resource HUB, Coach Assist toolkit, and comprehensive NIL courses, visit www.ecckersports.com.