The Newest in NIL: What's a collective?
Brittany Zion | Oct 14, 2022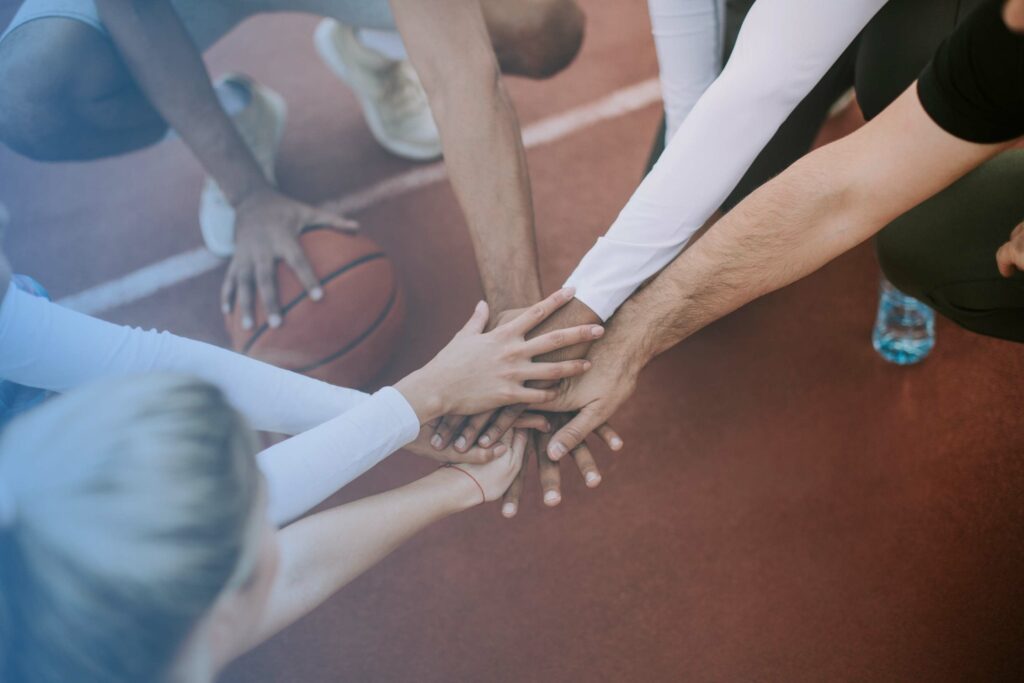 Collectives have quickly become one of the hottest topics in NIL for high school and college athletes. There's a good reason for it. But what are they and how do they impact NIL?
First, NIL collectives are business entities, like boosters, that supporters of a school's athletic teams (not the schools themselves) form under state laws to generate and pool capital NIL collectives can be for-profit or non-profit entities. Any generated revenue is used to fund NIL opportunities for college athletes at particular schools who opt-in and accept the collective's help and efforts to monetize their NIL.
As of July 1, 2022, there are now more than 120 collectives either known or in the process of being formed, and nearly every Power 5 program has at least one collective. They have been at the center of controversy for much of the past year, specifically when it comes to inducements and pay-to-play in recruiting.
Here's how it typically works. Prominent alumni and influential supporters pool funds from various donors like businesses or deep-pocketed boosters to help facilitate NIL opportunities for student-athletes. Then, the collectives create opportunities for student-athletes to perform certain actions like posting on social media, making appearances, signing autographs, or visiting community events. The student-athlete receives funds from the collective after they've met the requirements of the agreement, and the collective must then provide the information regarding the completed obligation to the athletic department to remain in compliance with NCAA regulations.
One of the largest and most ambitious collectives in the country is believed to be the Volunteer Club operating out of Knoxville, Tennessee. With more than 1,000 known members, The Club distributed about $4 million to 130 Tennessee athletes in 2021-22.
Among the 65 Power 5-affiliated collectives, about half are deeply invested in using NIL and stand to raise more than $500 million in combined player funds by the end of this year, according to Opendorse. That includes cash as well as comp cars, apartment rentals, and free meals.
Tennessee, Miami, Nebraska, USC, Texas, and Texas A&M are believed to be among the biggest NIL spenders, attracting high-level college transfers and securing five-star high school players thanks to mega-boosters and donor collectives.
Plenty of questions still linger, threatening the future of collectives like long-term fundraising, athlete employment, and federal NIL regulation, but the biggest question mark surrounds the NCAA and its possible sanctions against schools that do not maintain oversight of their boosters and collectives.
The NCAA issued guidance in May 2022 that focused on the word "booster" and reiterated that third-party entities can not participate in the recruitment process of a student, including communicating with any recruit, guaranteeing any deal for participating at an institution, or requesting the institution or its staff to arrange a meeting with any booster.
Under current NCAA rules, a booster is not just an individual but includes corporate entities and organizations that are known by a university to promote, or that have promoted, their athletic program or its student-athletes.
Navigating the ever-changing complexities is tough, and many universities are seriously considering the best approach for their institutions and the student-athletes who attend them. As with any debate, there are two sides to the argument, and there are many benefits to student-athletes and their families when it comes to collectives.
Through all of the uncertainty, it's clear that NIL has changed a lot in the last year – and more is still to come. That's why it's more important than ever to stay educated and updated on all the latest developments. Eccker Sports is the leading educational resource for NIL, supporting the high school community and guiding student-athletes on their NIL journey. From collectives and recruiting to bylaws and regulations, our expert-led team can help you navigate the ever-changing NIL landscape. Get access to year-long resources with the NIL Playbook and never miss an update. Learn more at EcckerSports.com.