Building an NIL Brand on Social Media
Brittany Zion | Feb 07, 2023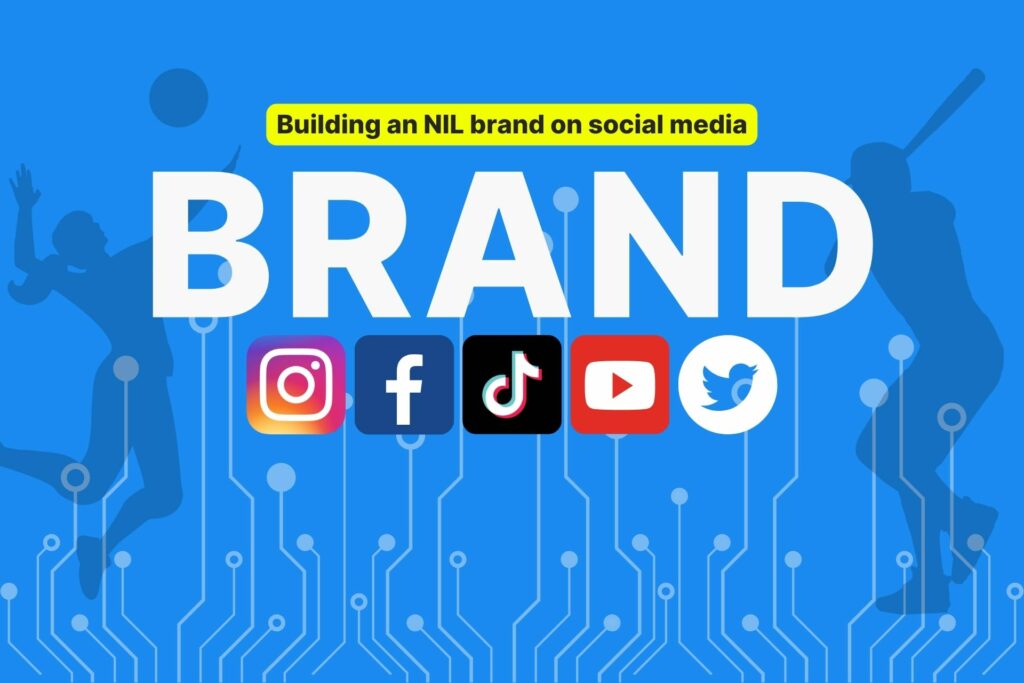 NIL deals are increasing financial opportunities for students, brands, universities, and in-house marketing teams across the country.
Today, high school and college athletes are disrupting the social media world with their own authentic, passion-driven content. Brands are learning that there is power in working with these "smaller influencers" to start conversations that could potentially convert to sales.
While it can be hard to define the details of what makes a successful marketing campaign, some brands were overlooking easy opportunities by only looking at follower numbers and recognizable names instead of the quality of content and actual engagement.
More recently, though, brands have begun looking past big names and follower counts to prioritize a new wave of talent in high school and collegiate athletics entering the influencer marketing space. The idea that only the top prospects in men's football and basketball can monetize their NIL has been widely debunked, and the runway of opportunity for student-athletes across all sports and divisions is opening up.
Content that dominated traditional media in the past is seeing more competition as athletes continue to increase their earnings through nontraditional methods—and now on their own terms. But how?
It starts with building a personal brand on social media.
The main social media platforms – Twitter, Instagram, Facebook, and TikTok – are all advertising tools that can be leveraged to create a genuine online presence. They are vehicles to success, but only if used with thoughtfulness and intention. As easily as social media channels can create a personal brand, they can also ruin it. It's an opportunity to leave a lasting digital footprint, and the stakes have never been higher.
So, before you try to sign with a brand, remember that you're a brand, too. What you write, tweet, caption, and post is a direct reflection of who you are. It can be tempting to be funny or clever – to use the latest song lyric or movie quote or to tweet your thoughts on a trending topic. You can still do that, but it's wise to do it through the lens of your audience. Keep it clean. Authentic. Intentional. If what you wrote became a top-searched image on Google, would you be proud of it?
It's wise to put yourself in the shoes of a brand looking for more partners. Why would a company want to partner with you? Why would they pay to be associated with your personal brand?
It can be a lot to consider, but the payoffs can be huge. Remove your risk factors and review your content through a different lens, thinking twice before posing for a photo or posting a TikTok video.
It's also smart to delete old content that doesn't reflect the best of you. If you're on the fence, play it safe and remove it. Then, focus on capturing moments that illustrate your "why." What do you care about? What makes you unique? How do you train, prepare for competition, or focus on nutrition? Then, incorporate your personality and identity in the most genuine manner possible.
If you invest in yourself, brands will want to do the same, and it won't matter how many followers you have or how many schools are actively recruiting you. The focus will remain on who you are and how you engage your audience. We've heard many stories of athletes who have lost scholarships or opportunities from poor social media choices, and we've also heard many of those who have found incredible success.
The stakes are high, but so are the possibilities.
Are you ready? If you're interested in learning more about NIL and how to build more opportunities, visit EcckerSports.com and let our experts help guide you.