NIL Buzzwords Defined
Brittany Zion | Jun 27, 2022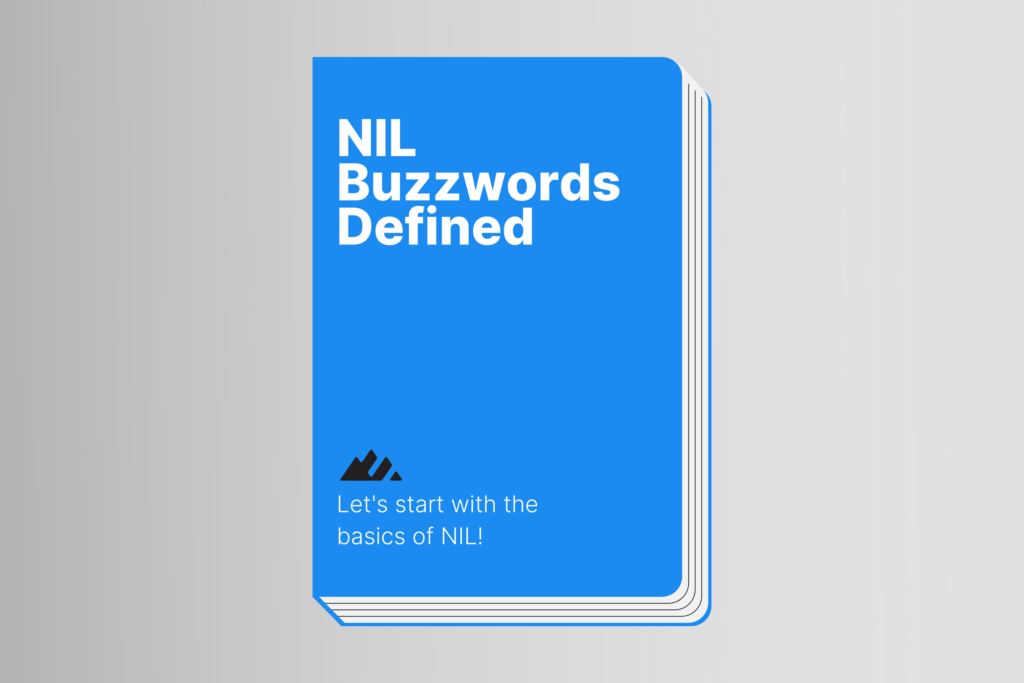 Whether you're a coach, administrator, parent, or student-athlete, navigating the NIL space can be tedious and overwhelming, and it's not just because of the complex regulations, near-constant updates, or state-by-state rules. For many, simply grasping the language and terminology can be time-consuming, let alone the implications of a major shift in amateurism rules.
To help build awareness and knowledge, let's take a closer look at some of the key terms and buzzwords and how they relate to NIL in high school and college.
NIL (Name, Image, Likeness)
NIL stands for Name, Image, and Likeness. The term is commonly used by the high school and collegiate athletic community to describe how student-athletes can make money for the use of their name, image, and likeness while actively attending school and playing sports.
Agent
An agent is a person or organization that represents an athlete in the marketing of their athletic ability or reputation. The new NCAA bylaws allow a student-athlete to hire third parties to support their NIL activities. These third parties include; agents, tax advisors, marketing consultants, attorneys, and brand management companies.
Amateurism
Prior to the NCAA's change in rules, it defined an amateur as someone who does not have a written or verbal agreement with an agent and has not profited in their sport. The NIL changes in July of 2021 blurred the definition of what it means to be an amateur because now, student-athletes can hire agents to represent them in marketing their NIL. It's even more unclear for high school student-athletes.
Amateurism is defined by each state's athletic association and each definition is unique. (The Eccker Sports NIL Playbook Course can help you determine what the current rules are for your state.)
Brand
The perception a student-athlete creates for themselves publicly based on their actions, achievements, and personality. A student-athlete's brand will impact their NIL opportunities and follow them throughout their personal and professional journey.
Collective
NIL collectives are business entities that supporters of a school's athletic teams (not the schools themselves) form under state laws to generate and pool revenue, like boosters. NIL collectives can be for-profit or non-profit entities, and any generated revenue is used to fund NIL opportunities for college athletes at particular schools who opt in and accept the collective's help and efforts to monetize their NIL.
Compensation
This means anything of value, monetary or otherwise, earned by high school or college athletes for use of their name, their image, or their likeness. Examples include being paid for autographs, appearing in an advertisement, or agreeing to sponsored social media posts. It does not include tuition, room and/or board, books, fees, personal expenses, and/or any other financial aid, benefits, or awards that the institution provides to a student-athlete.
Eligibility
The requirements a student must meet to participate in a school-sanctioned sport or activity. Each state high school athletic association defines eligibility in its bylaws and is continually determining how to address NIL and its impact on eligibility. At the collegiate level, a student-athlete needs to be in compliance with state laws, school policies, and NCAA regulations.
Improper Inducement
This is classified by the NCAA as illegal benefits or promised gifts made to a prospective or current student-athlete. If a student-athlete is deemed as having received or given an improper inducement, the NCAA may declare them ineligible to play, and possibly place a school or institution on probation.
As it relates to NIL, an improper inducement includes pay-for-play, which means a student-athlete cannot be compensated for their performance in an athletic competition, like scoring a touchdown, pitching a no-hitter, or winning a race. In addition, athletes cannot receive compensation or a promise of compensation simply for enrolling at a particular school or institution.
Legislation
Legislation refers to the laws created by a governing body. The NCAA updated its bylaws relating to NIL in July of 2021. Now, current NIL rules for collegiate athletes are at the discretion of each state legislature. For high school athletes, the state athletic associations write the bylaws that govern competition and eligibility.

Professional Services Provider (PSP)
A PSP is an individual or entity that provides services to a student-athlete regarding their NIL. This includes an athlete agent, tax advisor, marketing consultant, attorney, etc., but does not include any agent that is advising a student-athlete on professional sports opportunities.
Social Media Influencer
A social media influencer establishes credibility in a specific industry through their content creation. Student-athlete influencers have access to a meaningful audience and may influence their followers through promoting brands, partnerships, and services. This is important for student-athletes because over 80% of NIL activity is generated by posting content on social media.
Third-Party Agency
This is an entity, like an individual, company, or technology firm, not directly connected to an institution through any legal or business agreements. In college athletics, a growing number of third-party agencies are forming to help student-athletes find and secure NIL opportunities.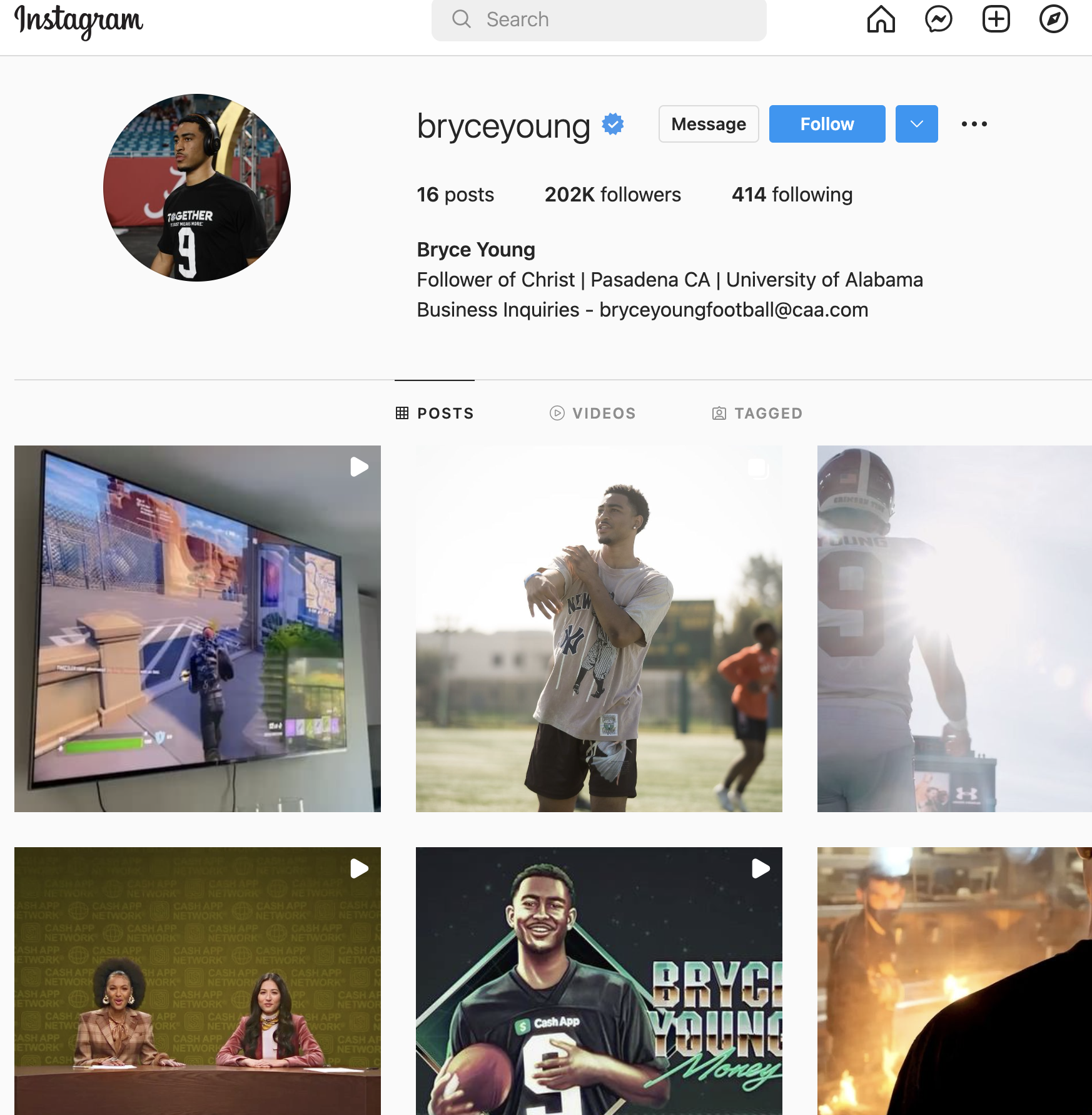 Financial Key Terms 
These are a few terms that we find to be helpful as you navigate through the NIL process. The financial terms are very important and should be considered as a way of understanding how NIL deals impact financial aid and what institutions will be involved or affected. 
Title IV
Federal regulations for financial aid funds 
FAFSA
Free Application for Federal Student Aid
AGI
Adjusted Gross Income
EFC
Expected Family Contribution 
EFA
Estimated Financial Assistance 
COA
Cost of attendance
PIK
Payment-in-kind (the use of a good or service as payment or compensation instead of cash)
W9
W-9 forms are a way for the IRS to estimate what taxes will be owed by independent contractors or freelancers who provide labor or services to a business
W2
A W-2 tax form shows important information about the income you've earned from your employer, amount of taxes withheld from your paycheck, benefits provided and other information for the year
1099
The IRS 1099 Form is a collection of tax forms documenting different types of payments made by an individual or a business that typically isn't your employer (any compensation received over $600 will need to be filed)
Federal Financial Aid
Assistance from federal, state, school, and private sources to help you pay for college or career school 
Pell Grants
Awarded only to undergraduate students who display exceptional financial need and have not earned a bachelor's, graduate, or professional degree
IRS
Internal Revenue Service
While this list isn't exhaustive, it helps provide some clarification on NIL buzzwords and terms most commonly used in the space. If you're looking for more resources, Eccker Sports is here to help. Our mission is to guide, inform, and protect high school student-athletes and their families, coaches, and administrators to help them thrive on their NIL journey.
Learn more and build your knowledge with our NIL Courses, plus an extensive reservoir of blogs and news, expert interviews, and seminar opportunities. Visit EcckerSports.com/courses to get started.