The Aggressive NIL Shift in High School Athletics
Ryan Baumgartner | Dec 07, 2022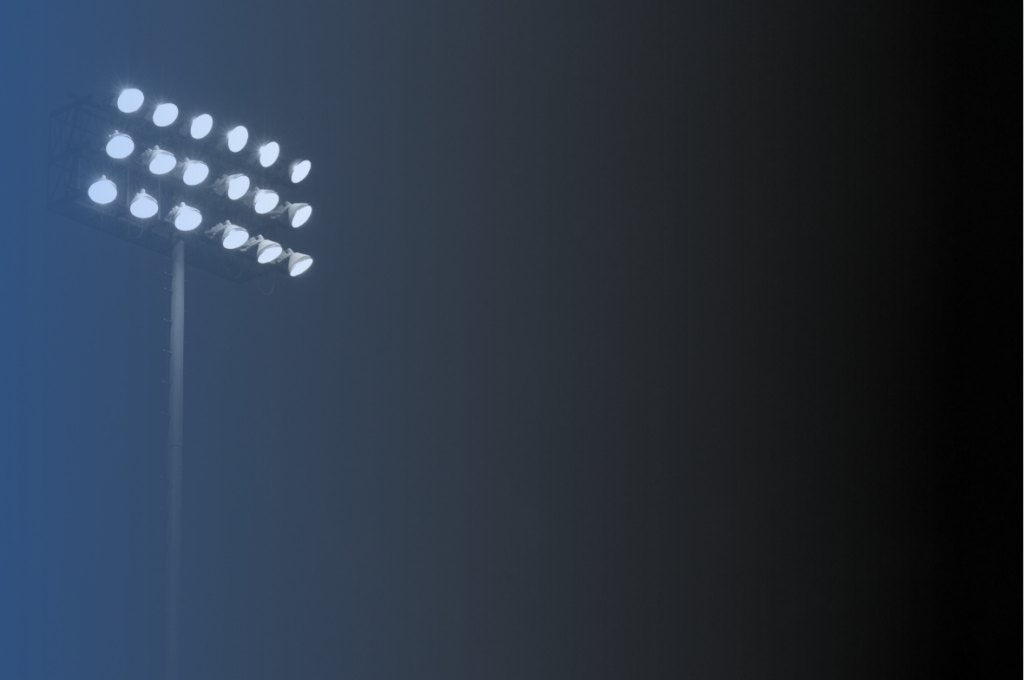 It seemed to be a slow-moving process at first, but in the last eight months, the NIL landscape has vastly changed. Going into December, there are now 23 state high school associations that have approved Name, Image, and Likeness opportunities at the high school level. As the 2022 year is coming to an end, let's do a recap on what changes have been made in the NIL landscape in regard to high school state associations.
By April 2022, eight states permitted high school student-athletes to profit from their NIL, including California, New York, New Jersey, Kansas, Nebraska, Utah, Alaska, and Louisiana as seen on the map below.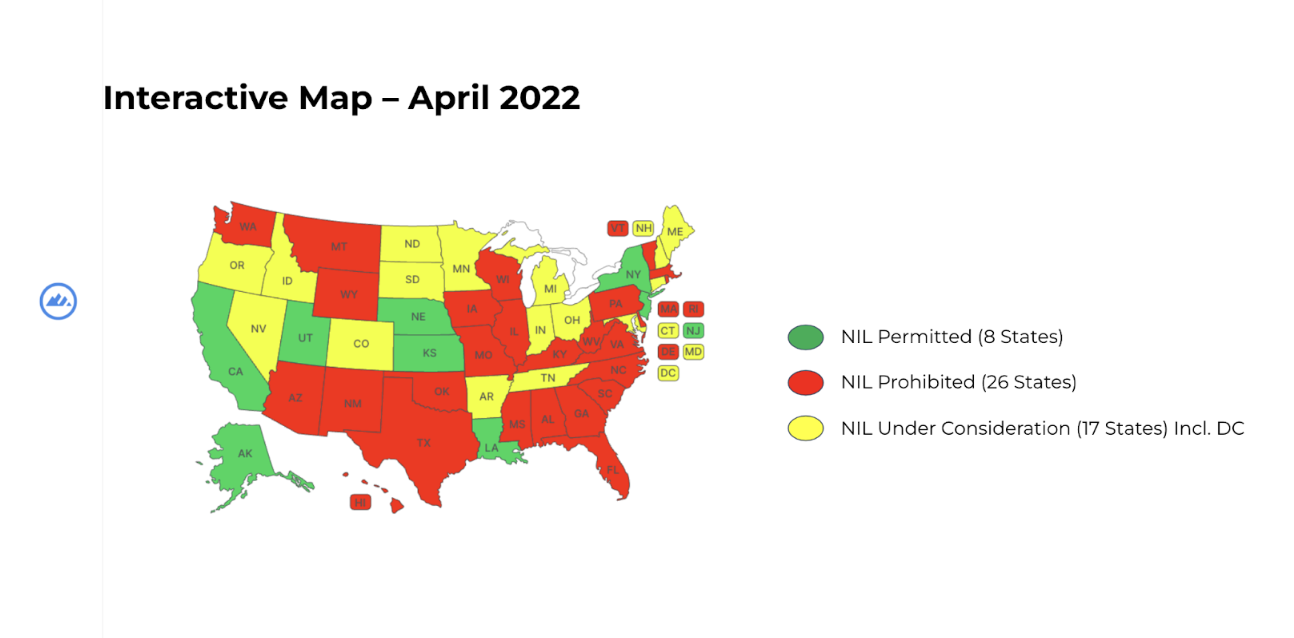 26 other states prohibited NIL for high school athletes. But if the number of changes this past summer is any indication, things aren't slowing down – they're speeding up.
Since April 2022, 15 additional state athletic associations, including Tennessee, Pennsylvania, Colorado, Minnesota, North Dakota, Idaho, Iowa, Oregon, Washington, Oklahoma, Maine, Massachusetts, Connecticut, Rhode Island, and the District of Columbia have approved amendments to longstanding amateurism policies to allow high school student-athletes to engage in NIL activities.
Others have flipped from "prohibited" to "under consideration," meaning additional information suggests their status may change in the near future. This includes statements made by officials about changing the bylaws, contradictory language in the bylaws, and/or litigation.
This rapidly changing environment in high school athletics has a large impact on both educators (coaches and administrators) as well as families (student-athletes and parents/guardians).
For educators, having the tools to manage the chaos with their student-athletes has become a critical need. They need up-to-date information, resources, tools, and a partner to help them not only guide and protect their student-athletes and families but to ensure their programs are aligned and eligible with all the new changes.
For families, understanding how to maximize all the new NIL avenues will be key. There are new and innovative NIL opportunities for student-athletes popping up every day which has made the need for making sure you are staying within the rules and remaining eligible essential.
"NIL is changing so rapidly that it is really tough to find up-to-date, accurate information that can be used to take advantage of the opportunities that are out there," said Prukop. "That is why our team focuses on helping educators manage the complexity of NIL in their programs and enabling student-athletes to maximize their NIL value.
With numerous states still under consideration and board meetings yet to happen, we are likely to see more state associations make revisions to their bylaws regarding NIL before the new year. As the leading educational resource on NIL, Eccker Sports offers an annual membership to the NIL Playbook. The Eccker Sports NIL Playbook for both educators and families includes a six-part video curriculum and certification, educator and family assist tools, and a resource hub with the largest national database of NIL information centralized. Our close relationship with numerous state associations such as the Louisiana High School Athletic Association (LHSAA), Texas High School Coaches Association (THSCA), Alabama Football Coaches Association (ALFCA), and many more have given us the opportunity to be your primary source for all things NIL related.
Members also have year-long access to a detailed library of NIL information that includes articles, interviews, podcasts, webinars, and the latest state-specific information and regulations.
The tidal wave of change began in NIL with the Supreme Court ruling in June 2021. By April 2022, the nationwide impact on high school student-athletes was just beginning to unfold. Today, it's vastly different and the stage is set for continued evolution. NIL education is critical for not only educators but families with high school student-athletes as well.
The next wave is coming – and there's no better time to prepare than now.
For more information on the Eccker Sports NIL Playbook, visit www.ecckersports.com.