Your student-athlete asked about getting involved in NIL, now what?
Brittany Zion | Aug 16, 2022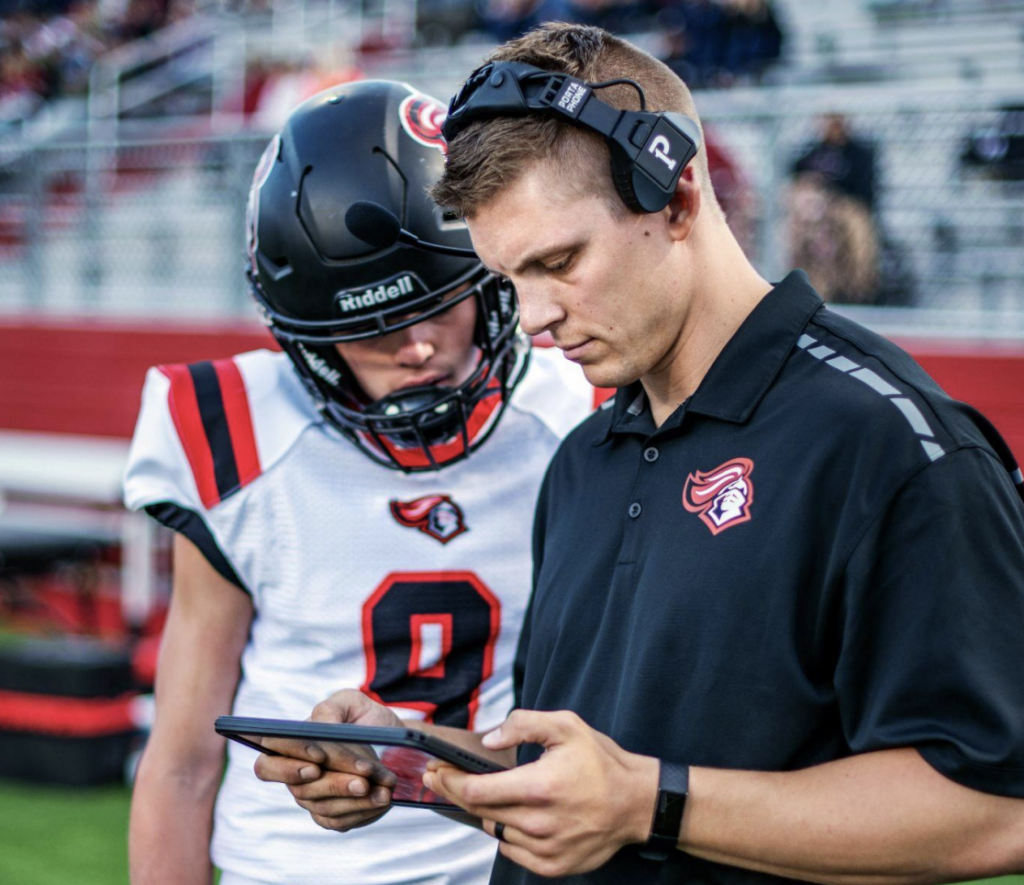 Last year, when NIL first made waves in college athletics, it was most often associated with the top prospects in their sport. UConn's Paige Bueckers became the first-ever college athlete to be signed by Gatorade. Tar Heels' Quarterback Sam Howell inked a deal with national food chain Bojangles. 
Then came Jada Williams, a basketball phenom from Missouri who relocated to La Jolla, California to capitalize on her NIL potential, becoming one of the first female high school athletes to sign a national deal (Williams agreed to partnerships with well-known brands like Spalding and Dick's Sporting Goods).
Image courtesy of Spalding
While NIL made headlines through some of the biggest names in college sports, the landscape has expanded to include student-athletes at all levels and within all disciplines – from gymnastics to soccer, Division I to Division III, and NAIA and Junior College athletes as well..
No longer are NIL opportunities relegated to the top prospect in their respective sport. Through thoughtful social media branding, strategic networking, and differentiation (think Duke's Emily Cole who created healthy recipes for other runners), many athletes are pursuing monetization of their NIL.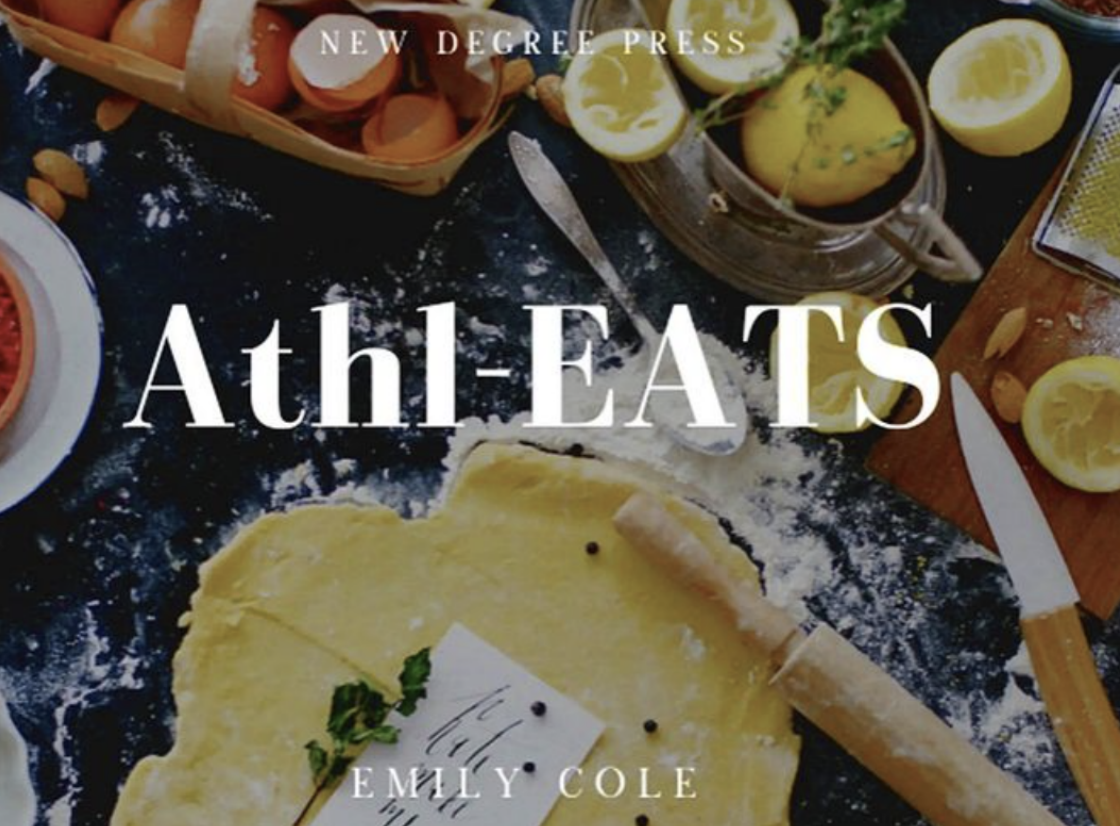 So if your student-athlete asks you about getting involved, what should you do? We've broken it down into three categories:
Inform
Step one is to arm yourself with the education and resources you need to inform your student-athlete on NIL, including guidelines and eligibility requirements in their state. Jada Williams realized her home state of Missouri didn't permit NIL and she'd be excluded from pursuing any opportunities. While she and her family made the bold decision to relocate to a state that did permit NIL, they did so operating on the most relevant and accurate information they could find.
Without the necessary education, it's impossible to make informed decisions on NIL. Additionally, critical missteps could be made that unintentionally penalize the student-athlete, like the risk of ineligibility. The NIL environment is constantly changing and evolving, and it takes time and effort to understand the applications.
The good news is that Eccker Sports has tackled the hard part for you, creating a comprehensive six-module certification course called the NIL Playbook that walks subscribers through all things NIL, including key terminology, financial aid implications, state-specific bylaws, and vetted professional services for additional support. The annual membership also provides access to the Resource HUB, delivering timely and accurate updates straight to you without the hassle of tedious research. It's a one-stop shop for the latest in NIL.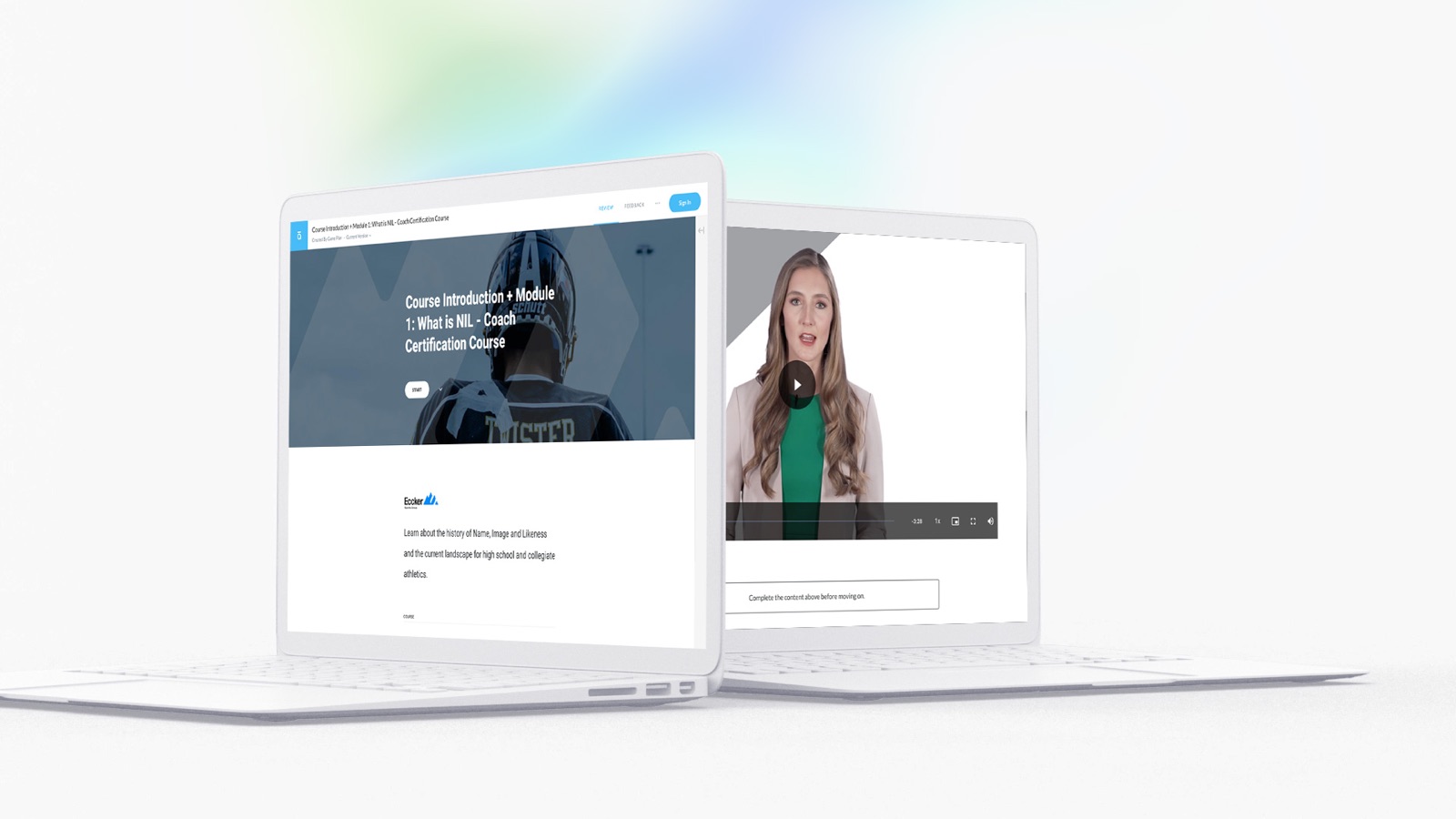 When it comes to NIL, education is crucial to informing your student-athlete about what it could mean for them, and taking the time to self-educate and leverage all available resources will set them up for long-term success.
Guide
Once you've learned the basics about NIL and understand the regulations adopted by your state, the next step is to start guiding your student-athlete on their journey.
Currently, 14 states permit high school student-athletes to profit from their NIL, including Maine, New York, Connecticut, New Jersey, Minnesota, Louisiana, North Dakota, Nebraska, Kansas, Colorado, Utah, Idaho, Alaska, and California. (State data is current as of August 8, 2022. For the most up-to-date information, visit the Resource HUB at EcckerSports.com/Resource-Hub.)
Eleven other states – New Hampshire, Pennsylvania, Maryland, District of Columbia, Michigan, Indiana, Tennessee, Arkansas, South Dakota, Nevada, and Oregon – are considering permitting NIL with revisions to current bylaws.
The remaining 25 states, including Texas, have prohibited NIL – for now.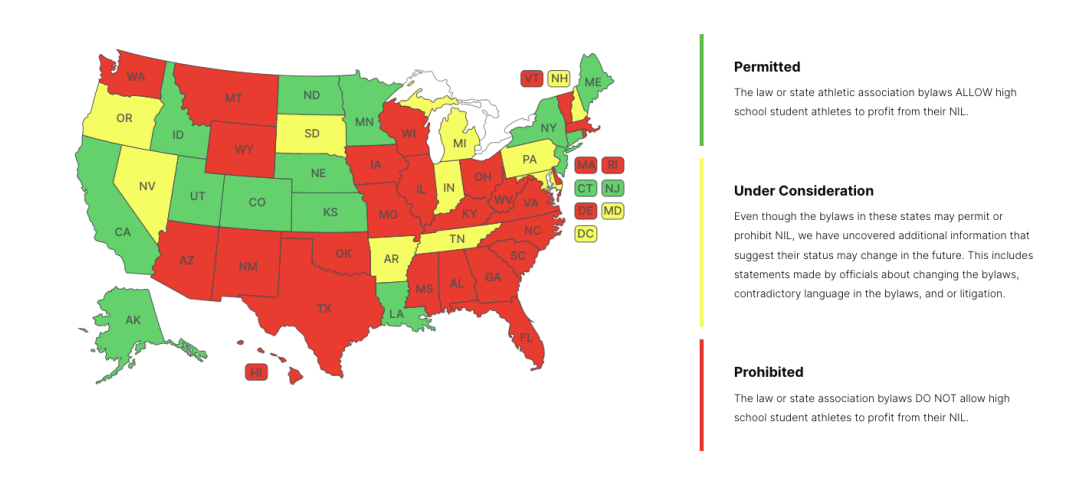 Depending on the state in which you reside, the guidance portion of the NIL process might look different. But whether NIL is permitted, under consideration, or prohibited in your state, access to timely information and resources is critical. Why? Because NIL is an ever-changing landscape. What's true today might be tweaked tomorrow. What's prohibited could become permissible.
If you're a high school coach, finding the time to stay up-to-date on all things NIL can seem like a daunting task. That's why Eccker Sports developed a toolkit called Coach Assist to help coaches organize their knowledge of NIL and effectively communicate it with student-athletes and their families.
The provided resources include ready-to-go presentations, webinars, how-to guides, and access to industry experts, including legal, financial, and brand professionals. It's one more way to Lead with Knowledge and guide student-athletes through the complex NIL environment – and it's all readily available with a single click.
Protect
At this point, you've educated yourself and your student-athlete and have started guiding them on all things NIL. You know if your state permits or prohibits NIL and you've used that information to inform decision-making. You're staying up-to-date on the changing landscape and are sharing knowledge with other athletes, parents, and even your coaching staff.
The next logical step is to protect your student-athlete. Monetizing your NIL is a big deal. Avoiding eligibility infractions is also a big deal. And because NIL is new to the world of sports, it can be a catalyst for misinformation or exploitation as third-party agencies look to capitalize on the opportunities.
This is where the constant education and information come back into play. Student-athletes and their parents will turn to the head coach for accurate and reliable information, and they'll also seek guidance on what's reputable and most beneficial to the athlete. When in doubt, refer to the vetted legal, financial, and brand professionals available through Eccker Sports for expert guidance. If you're concerned about providing the most accurate information, you can also simply refer your parents and athletes directly to Eccker Sports and a team will be able to assist.
Around this time last year, NIL seemed like a far-off concept, and certainly not something for high school coaches to have on their radar. But in that short time, NIL has created waves throughout the collegiate and high school sports world.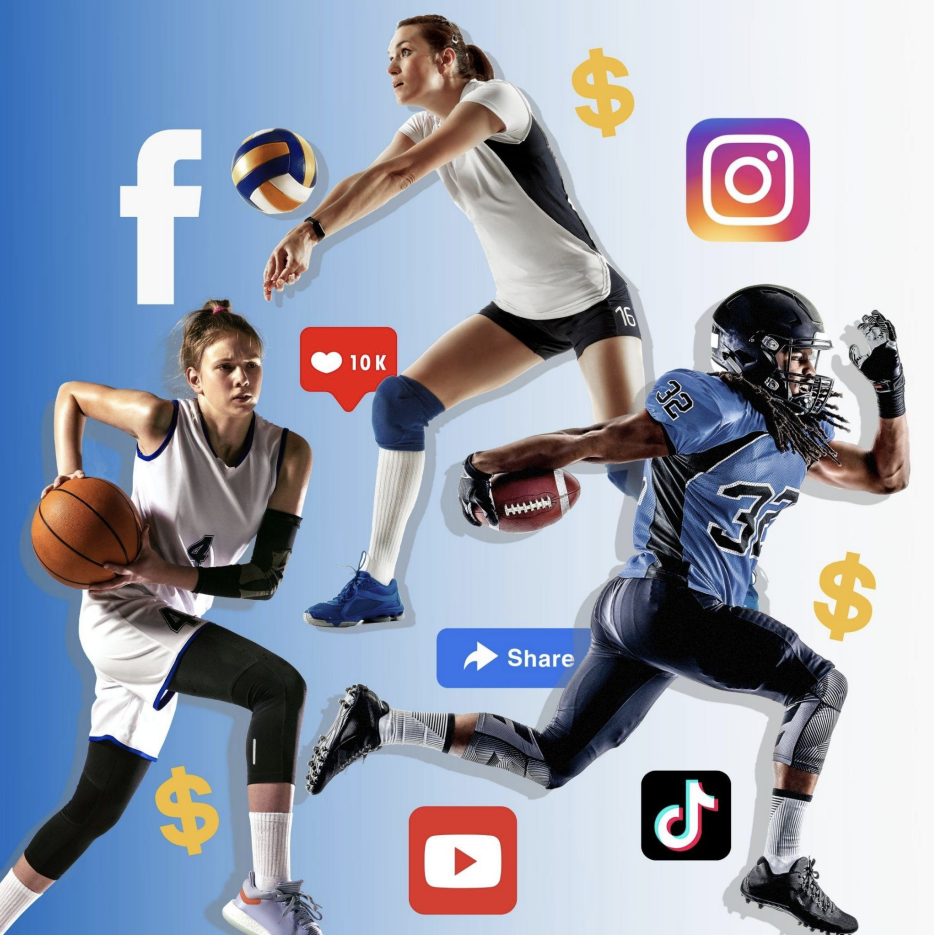 It began with the top prospects, but don't fall victim to the misnomer that NIL is for the most recruited or well-known names only. As more high school and collegiate athletes build their social media following, brands take notice. It's more important than ever to educate your student-athletes on the risks and the opportunities with NIL and to use that knowledge to make informed decisions.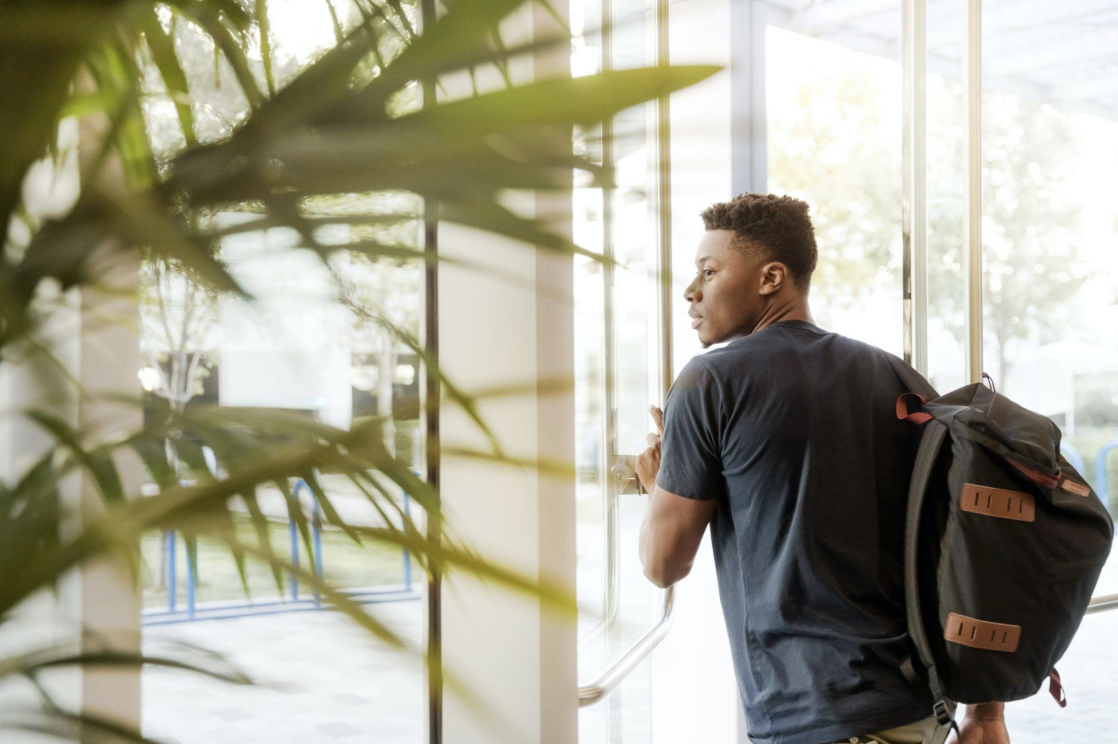 If your student-athlete asks about getting involved in NIL, aim to inform, guide, and protect them as they navigate the NIL landscape. To better arm yourself with the necessary tools and resources, visit EcckerSports.com.